On the 27th June, we announced the Contraint Management Zones (CMZs) that will be included within the second procurement cycle of 2022. These CMZs and their requirements can be viewed using our interactive Network Flexibility Map, below.
We've also produced a downloadable document summarising all of the 2022 Procurement Cycle 2 requirements, which is available to download here.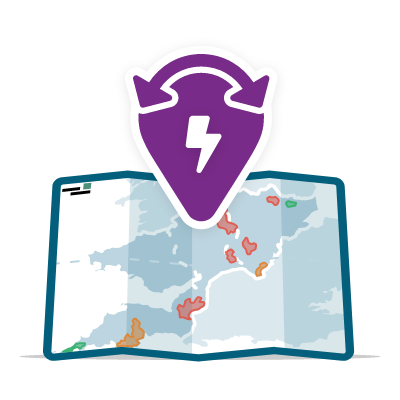 Flexibility map
The UK's electricity system is undergoing a rapid period of change as distribution network customers invest in generation and alter their consumption behaviours to effect a lower carbon future. To enable a greater volume of demand, generation and storage to be connected, our networks are becoming smarter and more active. Creating a more efficient and flexible system will benefit all customers and empower them to be at the centre of the energy revolution.