Northern Powergrid has launched a new search for flexibility service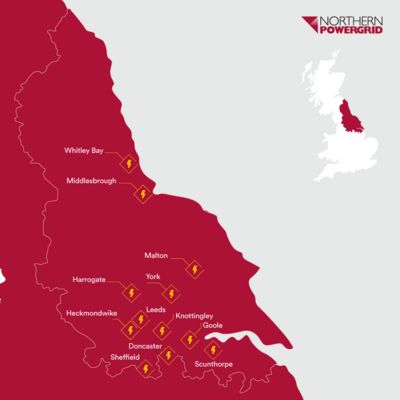 Generators of electricity, businesses that consume a lot of energy and aggregators are among thoses being invited to express interest in providing flexibility services to Northern Powergrid across 12 locations in the North East, Yorkshire and northern Lincolnshire. 
The call is part of Northern Powergrid's continued commitment to developing a customer-centric flexibility plan that benefits the 3.9 million homes and businesses it delivers power to. The operator recently released it's emerging thinking  about its forthcoming business plan for 2023-28 regulatory period (RIIO ED2), in which it outlines the potential for a "flexibility first" approach to meeting the energy needs of its 8 million customers.  
Currently, the following analysis of feasible energy growth scenarios, Northern Powergrid is indicating needs for up to 19MW of flexibility services across the following areas: 
Doncaster 
Goole
Harrogate 
Heckmondwike 
Knottingley 
Leeds
Malton 
Middlesborough 
Scunthorpe 
Sheffield 
Whitley Bay 
York 
The aim of building flexible power grid management into these sites is to increase resilience, drive down costs and accelerate the more to a cleaner, more efficient power network. 
Asset operators looking to participate in providing flexibility services between 2023 - 2028 should express interest by emailing flexibility@northernpowergrid.com. Northern Powergrid will then follow up with the interested parties. 
Details of flexibility requirements in each location are below and click here to find out more.