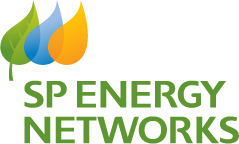 About SP Energy Networks
To meet our evolving customer needs, we are developing smarter, more flexible network solutions to help mitigate the need for traditional reinforcement and reduce costs for our customers.
We recognise that resources connected to our networks could provide services to assist in key areas that have specific challenges during periods of network constraint.
So we are exploring markets for flexibility with new and existing customers who are able and willing to control how much they generate or who can control their demand.
---
Flexibility Services
We will look to procure Flexibility Services through competitive tenders where possible.
Responses from Flexibility providers will be used to:
Identify the availability of flexibility resources in specific areas where flexibility could benefit the network
Understand the capabilities and restrictions of these resources
Evaluate the viability of using flexibility to meet network requirements.
Contracts Awarded 
Autumn tender 2021 now live 
Our Autumn flexibility services tender is now live. The tender will be facilitated on the Piclo Flex DPS www.picloflex.com. We recommend all participants interested in taking part in the competition to register their company details on the  Piclo Flex portal as soon as possible 
 ITT and detailed requirements
Have a question? Get in touch
For more information please visit the flexibility pages on our main business website,.